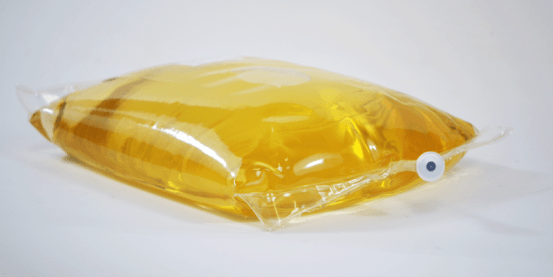 BAGGYWEL BUFFERED PEPTONE WATER + TWEEN 80 (4g/L)
Product code : ABE.BGWR3003 ABE.BGWR3003

Via de knop "toevoegen aan verlanglijst" kan u vrijblijvend contact met ons opnemen voor verdere informatie.
BAGGYWEL BUFFERED PEPTONE WATER + TWEEN 80 (4g/L)
Product beschrijving
Alliance Bio Expertise provides you with homemade, fresh and high quality ready to use diluents. These are easy to use, quickly connectable to your Diluter or Peristaltic pump through the trocar adapter (DILW2007). These are available in bags of 3L or 5L.
We produce amongst the most popular references but also specific and customized solutions
Shelf life :
BGWR3001, BGWR3002, BGW3007 & BGW3008 = 16 months
BGWR3005 & BGWR3006 = 12 months
Conditioning :
Box (2 x 5000ml) -362 x 242 x 216mm / 10.3 kg
Box (3 x 3000ml) - 365 x 315 x 170mm / 9.3 kg
1 pallet = 30 boxes (whatever the reference)
1 pallet of exclusively 2 x 5000ml - 1200 x 800 x 1130mm / 319 kg
1 pallet of exclusively 3 x 3000ml- 1200 x 800 x 1130mm / 350 kg
BAGGYWEL BUFFERED PEPTONE WATER + TWEEN 80 (4g/L)
Product specificaties
Alliance Bioexpertise (A.B.E)
BAGGYWEL BUFFERED PEPTONE WATER + TWEEN 80 (4g/L)
Product documenten
Notify